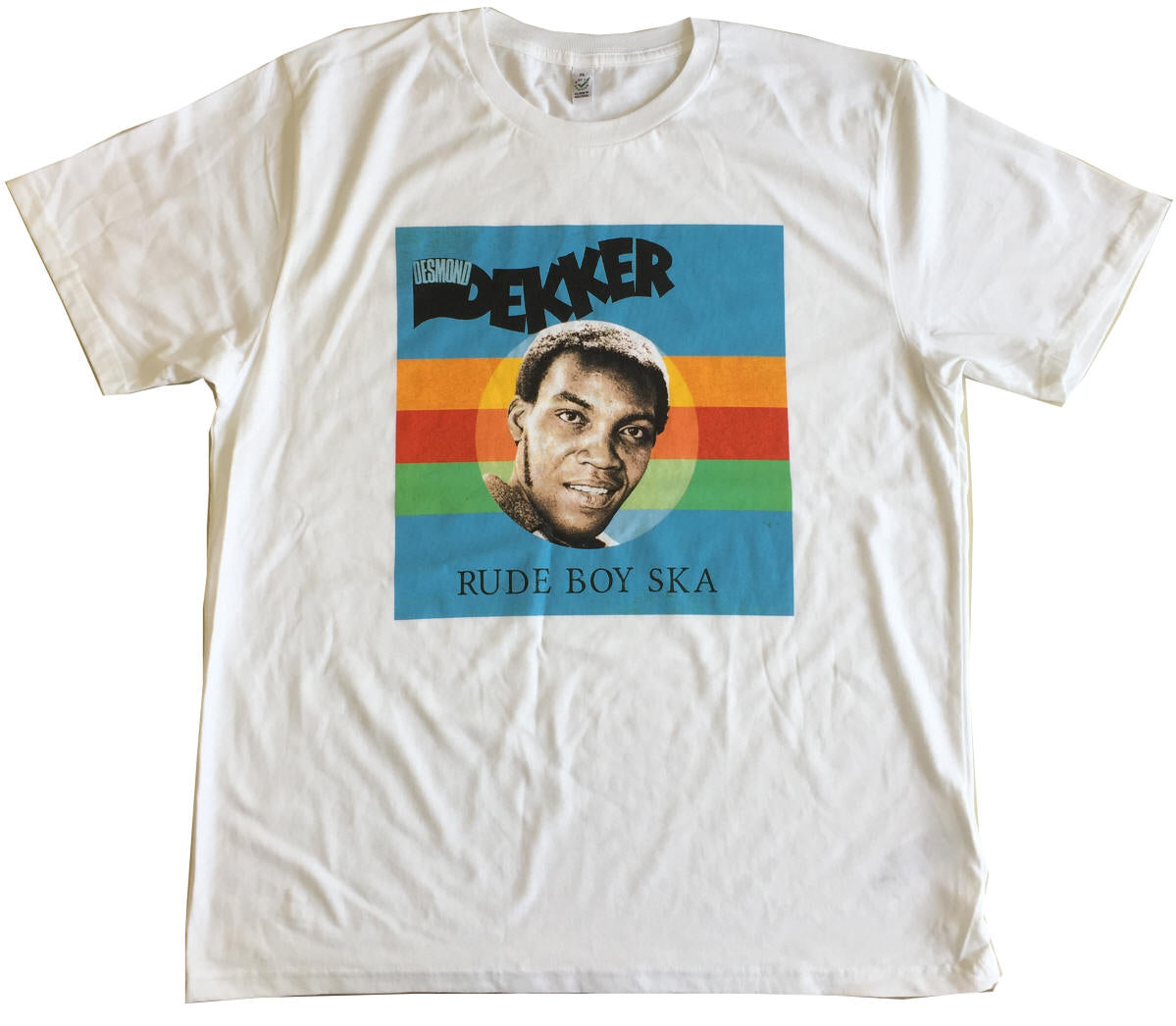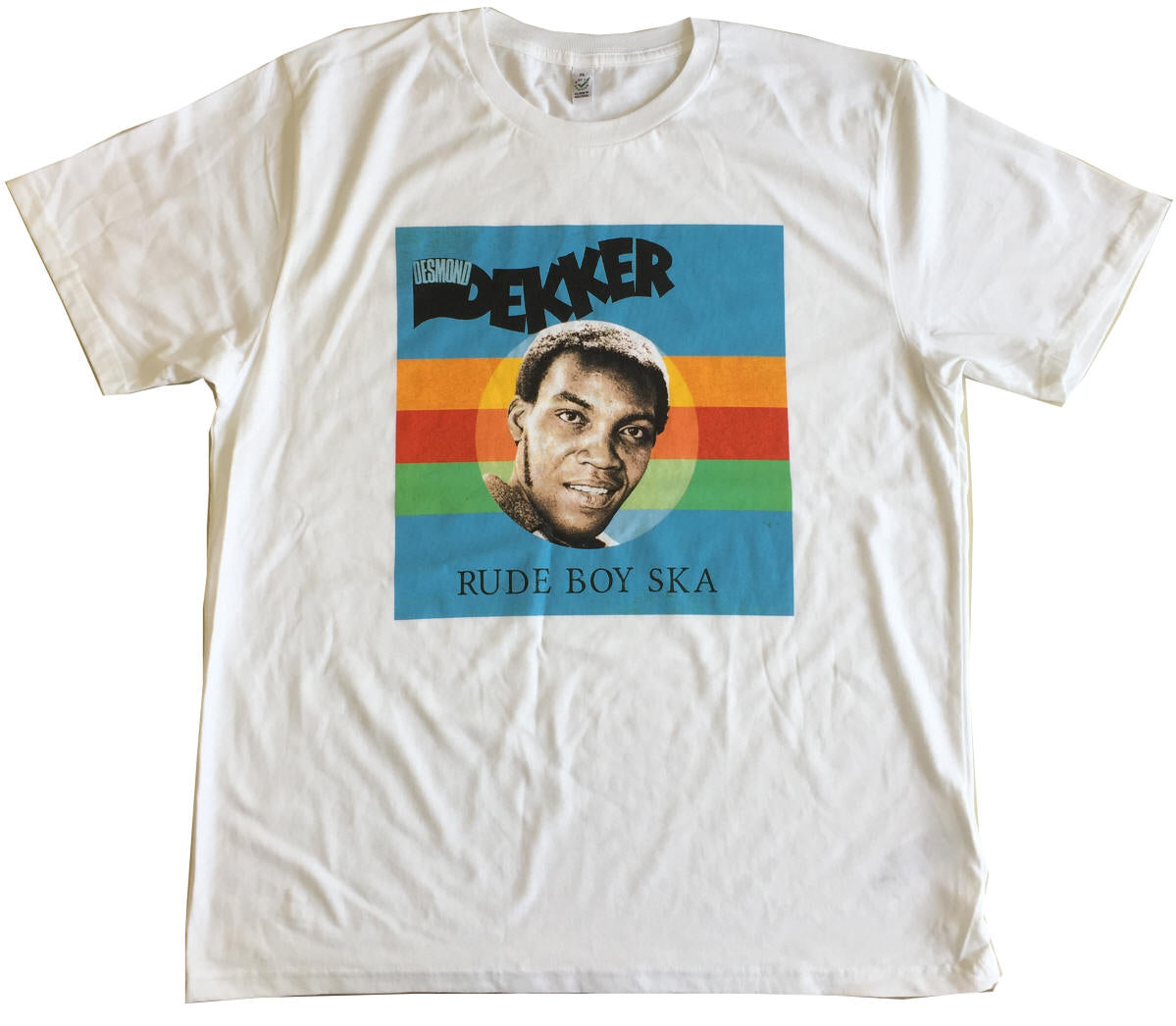 Desmond Dekker
Desmond Dekker - Rude Boy Ska - Merchandise
Format: T-Shirt
Desmond Dekker white T-shirt printed on front with record cover 'Rude Boy Ska'.
100% organic cotton Earth Positive.
This T-shirt was manufactured solely using renewable green energy from wind and solar power.
These T-shirts are made in very limited numbers and great for the summer, which is hopefully just around the corner. Wherever you go this summer! Festivals etc? This T-shirt will look great.